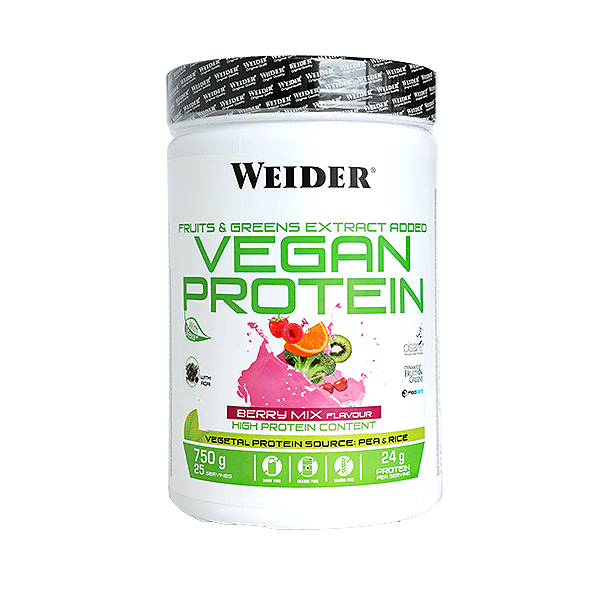 Weider – Vegan Protein 750g
Description
Weider - Vegan Protein 750g
Package size: 750G: 25 servings
Nutrition Information per 1 serving:
Energy 107 kcal
Fat 0,6 g of which sat. fat 0,3 g
Carbohydrates 1,6 g of which sugars 0,08 g
Fibers 1,4 g
Protein 24g
Salt 0,79 g
Dynamic Fruit & Greens 30mg
Usage Mode:
30 g powder mixed with 300 ml water
Product Overview:
Contains high-quality plant-based protein
Cholesterol free
Dairy and Gluten free
The main protein of Vegan Protein is isolated pea protein, enriched with rice protein. By combining a vegetable protein with a cereal, we obtain a high biological value and easily digestible protein.
Flavors:
Brownie Chocolate, Vanilla, iced cappuccino, berry mixed.