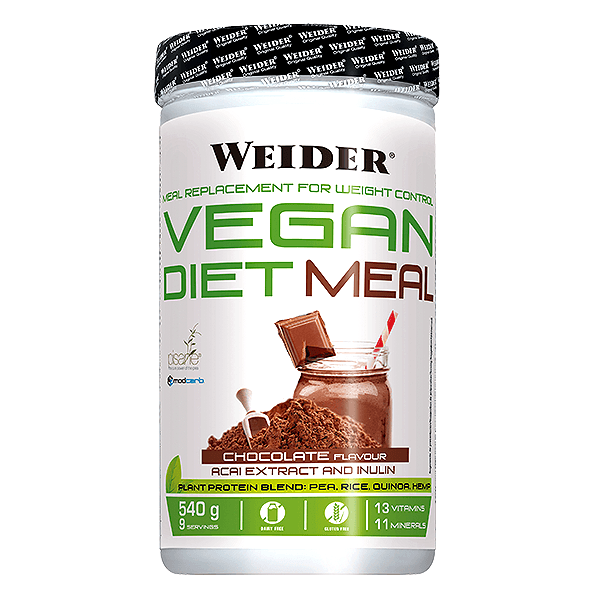 Weider – Vegan Diet Meal 540g
Description
Weider - Vegan Diet Meal 540g
Package size: 540g: 18 servings
Nutrition Information per 1 serving:
Energy 106 Kcal
Fat 2,6 g
of which sat. fatty Acids 0,45 g
of which Linoleic Acid 0,68 g
Carbohydrates20 g 6 g
of which Sugars 1,75 g
Fibers 3,45 g
Protein 13 g
Salt 0,55 g
CLA 0,68 g
Inulin 1,68 g
Acai Fruit Powder 0,15 g
Fortified with 13 VITAMINS & 11 MINERALS
Usage Mode:
Mix 30g powder with 250ml water
Product Overview:
An ideal meal replacement to help you stay slim and fit
Contains 13 VITAMINS & 11 MINERALS. It's a Plant Protein Blend: Pea, Rice, Quinoa, Hemp
Dairy and gluten free
This creamy shake is full of nutrients and antioxidants which allow you to replace any balanced meal, while avoiding any excess of calories.
Flavor:
Strawberry, chocolate.