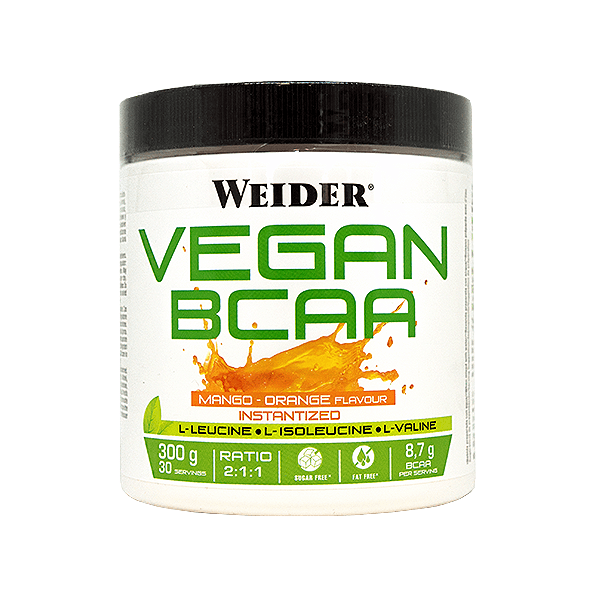 Vegan BCAA 2:1:1 – 300G
Description
Weider - Vegan BCAA 2:1:1 - 300G
Package size:
300g: 30 servings
Nutrition Information per 1 serving:
Energy 25 Kcal
Protein 5,9 g
L-Leucine 4,3 g
L-Isoleucine 2,2 g
L-Valine 2,2
Fat 0 g
of which sat. fat 0 g
Carbohydrates 0,3 g
of which Sugars 0 g
Salt <0,0 g
Usage Mode:
Mix 10g powder with 250ml water
Product Overview:
100% plant-based, suitable for vegans
8.7 grams of BCAA's per dose
Fat and Sugar free
Great for all types of athletes. Each dose of Vegan BCAA provides 8,7 grams of BCAA and hardly contains any carbohydrates.
Flavor:
Raspberry, Orange.