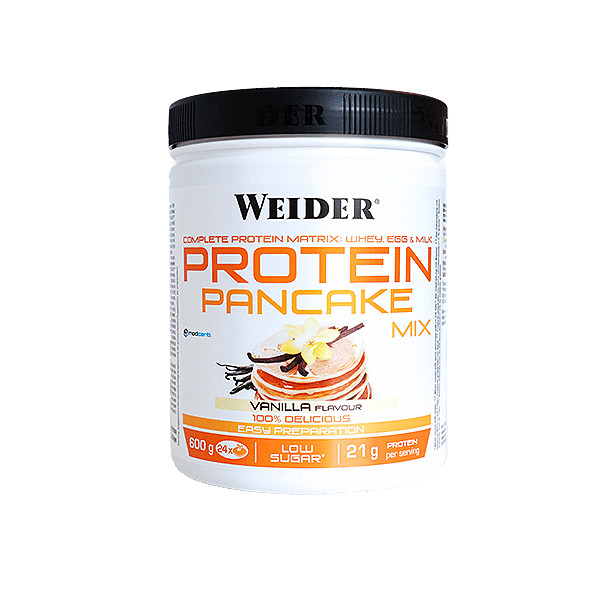 Weider – Protein Pancake Mix Van. 600g
Description
Weider - Protein Pancake Mix Van. 600g
Package size:
600g, 24 servings
Nutritional Information per 1 serving:
Energy 101 kcal
Fat 2.75g of which saturated 0.8g
Carbohydrates  10g of which sugars 0.8g
Fiber 1.05g
Protein 8.5g
 Salt 0.5g
Usage Mode:
25g powder mixed with 50 ml water.
Product Overview:
Whole oat flour pancakes enriched with proteins
Three protein sources: Whey, Egg and Complete Milk Protein
35% protein
Protein Pancake Mix is for all audiences, especially to the ones that pay attention to their health and need an extra supply of protein.
Whole-oat flour combined with ModCarb ™, to offer 40% carbohydrates and consequently to obtain a product that is low in sugars.