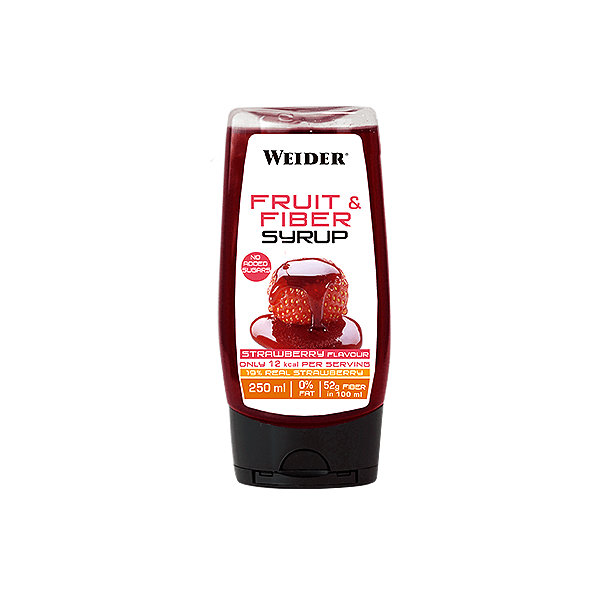 Weider – Fruit & Fiber Syrup Strawb 250 ml
Description
Weider - Fruit & Fiber Syrup Strawb 250 ml
Package size: 250ml
Per Portion 10ml
Nutrition Information per 1 serving:
Energy 12kcal
Fat 0g of which sat. fat 0g
Carbohydrates 2g of which sugars 0,3 g
Fibers 5.2g
Protein <0.1g
Product Overview:
Low sugar
49% fiber (a combination of corn, beet and chicory fiber.)
Made from real fruit (19% real strawberry)
Great for all healthy lifestyle diets. Ideal to sweeten breakfast, snacks and desserts.