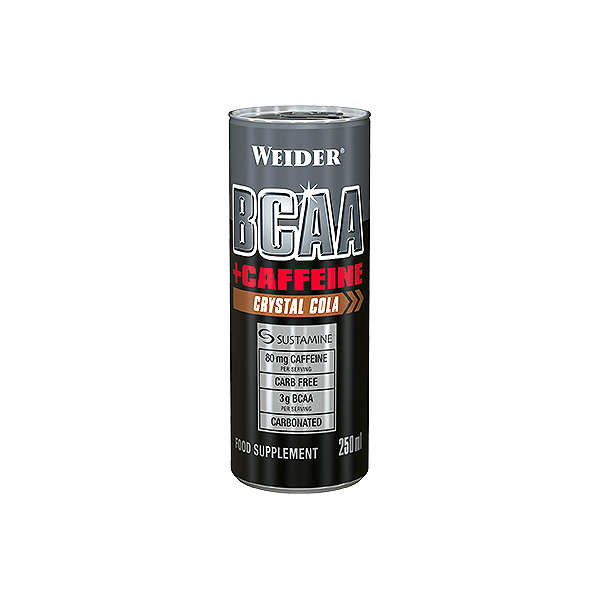 Weider – BCAA + Caffeine RTD 250 ml
Description
Weider - BCAA + Caffeine RTD 250 ml
Package size:
250 ml
Nutrition Information per 1 serving:
3G BCAA 2:1:1
L-Leucine 1500 mg
L-Isoleucine 750 mg
L-Valine 750 mg
L-Glutamine 300 mg
Caffeine 80mg
Niacin 8 mg
Vitamin B6 0,7 mg
Pantothenic Acid 3 mg
Product Overview:
WEIDER's BCAA Drink with Caffeine is a perfect NO-CARB thirst quencher! You can take it before or during your workout!
The amino acid L-Alanyl-Glutamine (Sustamine®) is added.
80mg of caffeine to boost your energy levels
It contains the vitamins niacin, pantothenic acid and B6 which support energy yielding metabolism and reduce tiredness. Vitamin B6 also supports the immune system.
Flavors:
crystal cola, orange.