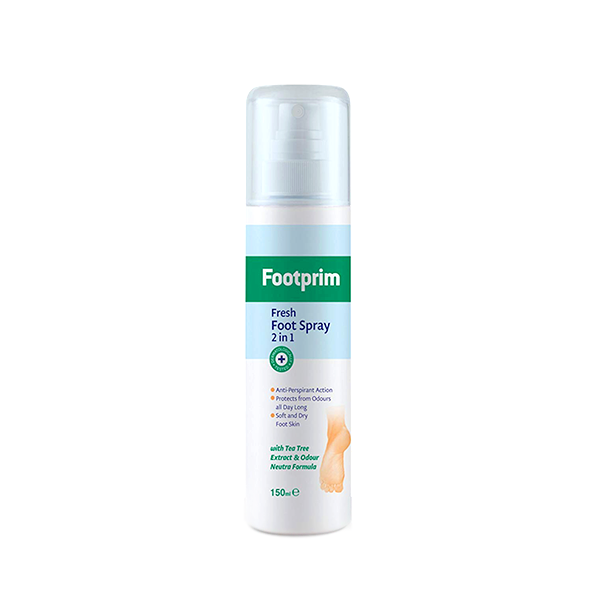 Lavena – Footprim Fresh Foot Spray 2 in 1
Description
Foot Spray 2 in 1 Footprim reliably protects your feet from sweating and odor. Deodorizing spray legs with anti-perspirant Action 2 in 1 has lasting effects and is suitable for everyday use.
The product is easy to apply, it is absorbed quickly and leaves no white marks on the skin. Feet become dry, fresh and healthy.
Usage:
Spray on clean & dry skin distance of 10-15 cm. Wait 30 seconds to dry and you can puting. Do not use on inflamed and damaged skin.